The links in the post below may contain affiliate links.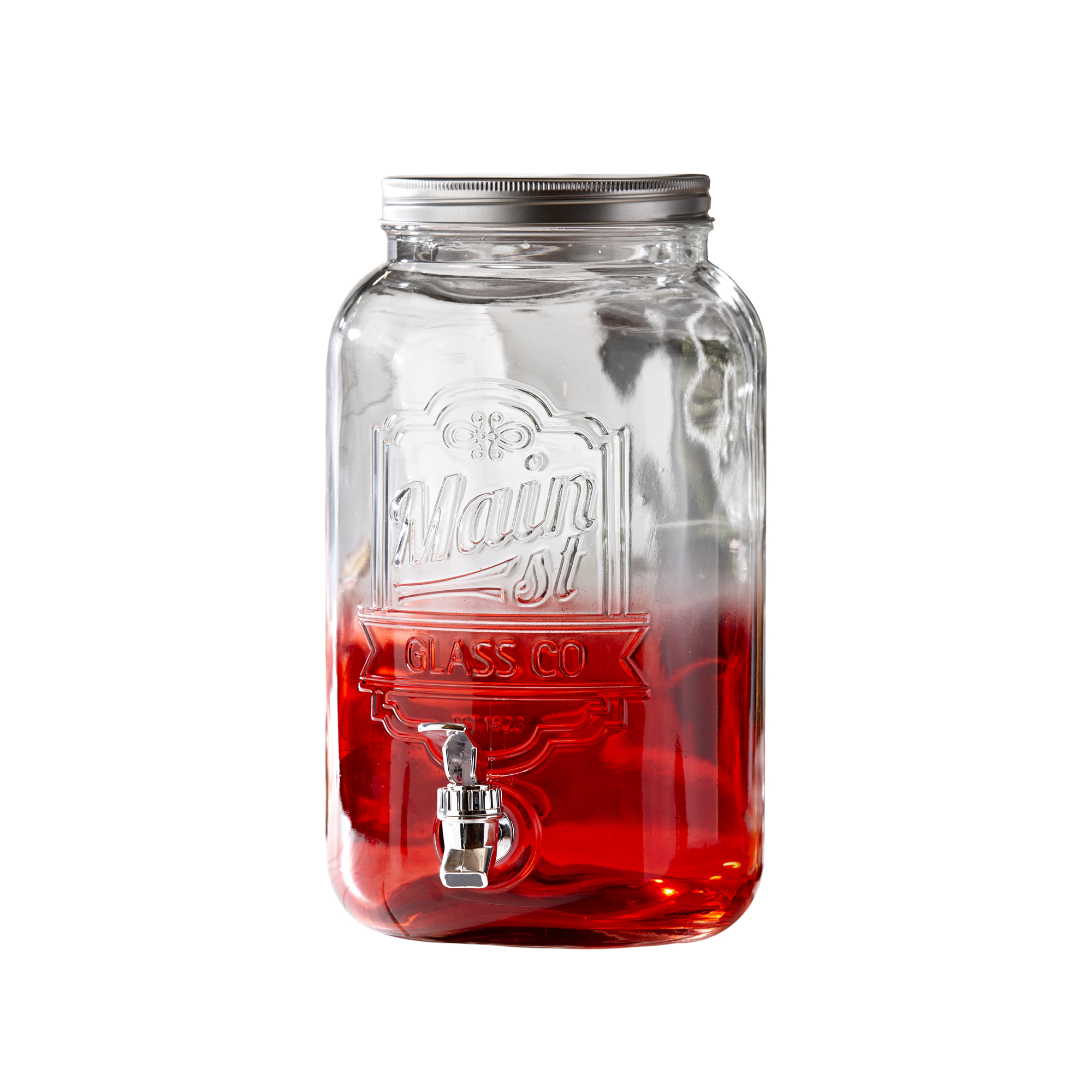 I'm grabbing this today!  Mainstays 2 Gallon Ombre Drink Dispenser $10.99 (Retail $24.88).
- The dispenser is made of thick, high quality, lead free glass that will last for years to come.
- Fill with your favorite cold beverages. Makes a great centerpiece for parties, events, barbecues, or bridal showers, etc.
- Features a leak proof, non-drip easy to pull acrylic spigot. The removable lid allows for a large opening for easy filling and cleanup. Dimensions: 9 x 14 inches. Hand wash only. - Tighten the spigot before use. Be sure to tightly seal the included washers on both sides of the dispenser.
The Mainstays Red Ombre Drink Dispenser, will add style to your next hosted event . Whether you're entertaining indoors or outdoors, this 14 inch tall glass beverage dispenser is sure to be the life of the party with its fun ombre coloring and molded design. This beautiful piece is made of lead-free glass, ideal for either casual or formal occasions. After opening the removable lid, fill with your favorite beverages without experiencing leaks or drips from the acrylic spigot.
SHOP NOW! 🛍 PLEASE help us grow and keep going - share with a friend or two and don't forget to sign up for our once daily email subscription.