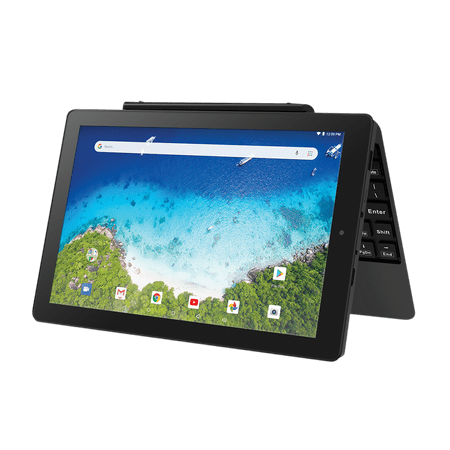 Today ONLY - RCA Viking Pro 10.1" Android 2-in-1 Tablet 32GB Quad Core $59.99 (Retail $129.99).
Introducing the RCA 10 Viking Pro tablet. The 10 Viking Pro operates on Android's operating system and showcases the operating system's brand-new material design. Captivate your eyes with the Pro's amazingly clear, 10.1-inch high definition screen. The impressive 1.3GHz quad-core processor is powerful enough to zoom through applications and tasks. Quickly update your social statuses, compose emails and navigate the Web. Use the tablet's Bluetooth functionality to pair and connect with other Bluetooth-enabled devices.
SHOP NOW! 🛍 PLEASE help us grow and keep going - share with a friend or two and don't forget to sign up for our once daily email subscription.