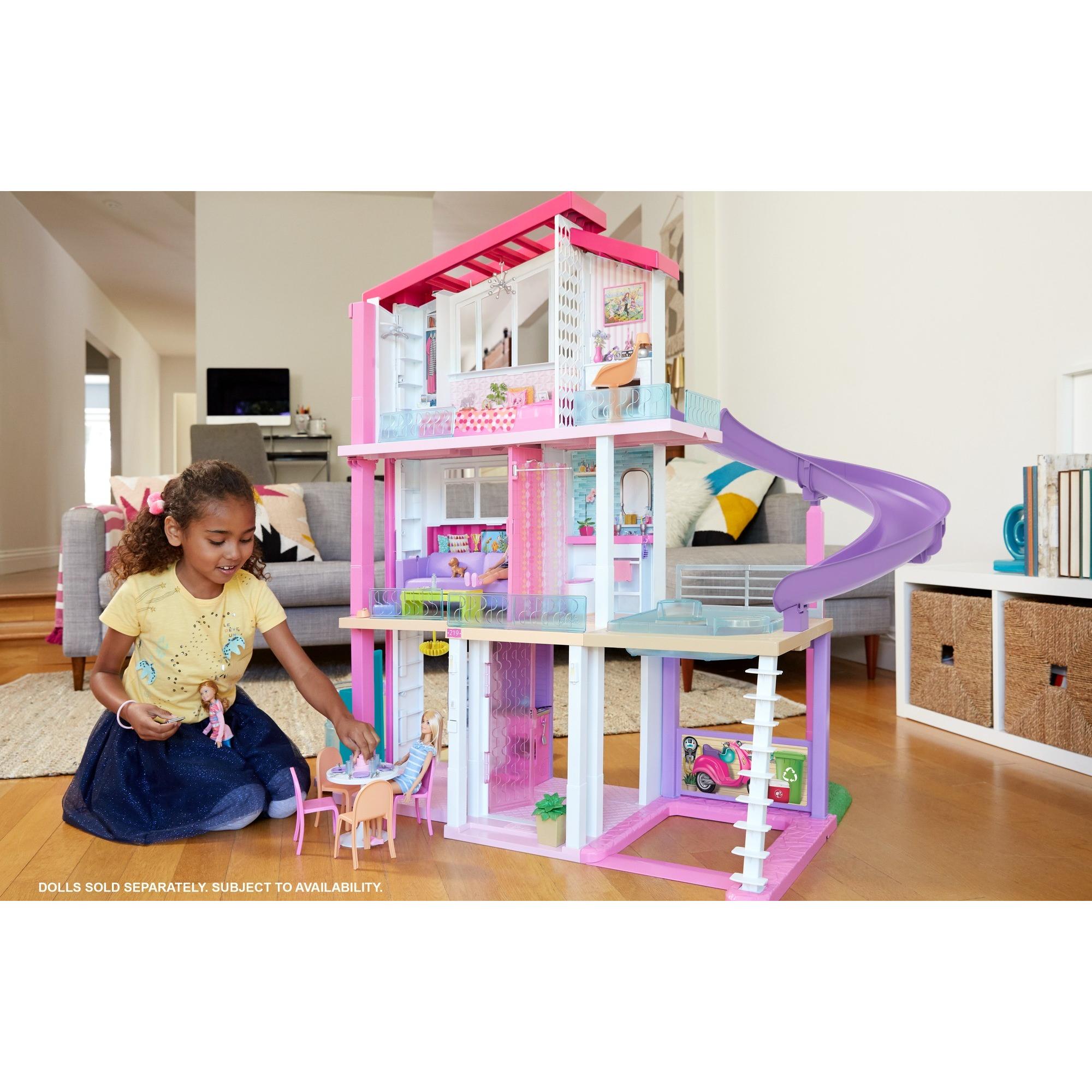 Check out this *BEST SELLER* Barbie DreamHouse $154.99 (Retail $199).
•Age Range: 3 years and up
•Imaginative Play: Measuring an impressive 3 feet tall and 4 feet wide and featuring 3 stories, 8 rooms, all-angle play, a working elevator and pool with slide, the Barbie DreamHouse encourages young imaginations to move into this dollhouse and set up a dream home!
•Dreamy Features: Includes a working elevator with room for 4 dolls, a new home office, a carport and a second-story pool with a slide that starts on the third story -fill it with water for a real splash!
•Lights and Sound: Lights and sounds add realistic touches and encourage role-play: place the frying pan on the stove and press for a sizzling sound; do the same with the tea kettle for whistling; open the oven door to see it light up; turn the oven timer for ticking; and push a button on the toilet for a flushing sound!
•Two-in-One Fun: Two-in-one fun expands the possibilities for play: the couch opens to create bunk beds and the coffee table flips revealing a bed for Chelsea doll (sold separately) to create a guest bedroom; the fireplace turns around to transform a cozy den into a home office; the kitchen sink does double duty with one side featuring a barbecue and shelves and the other with the oven and a recycling bin; and the back of the refrigerator is an outdoor food stand!
•Additional Accessories: The Barbie dollhouse comes with 70 pieces total that will encourage personal expression and inspire endless storytelling. Handles on some of the items allow role-play while plug-and-play design permits active play
SHOP NOW! 🛍 PLEASE help us grow and keep going - share with a friend or two and don't forget to sign up for our once daily email subscription.