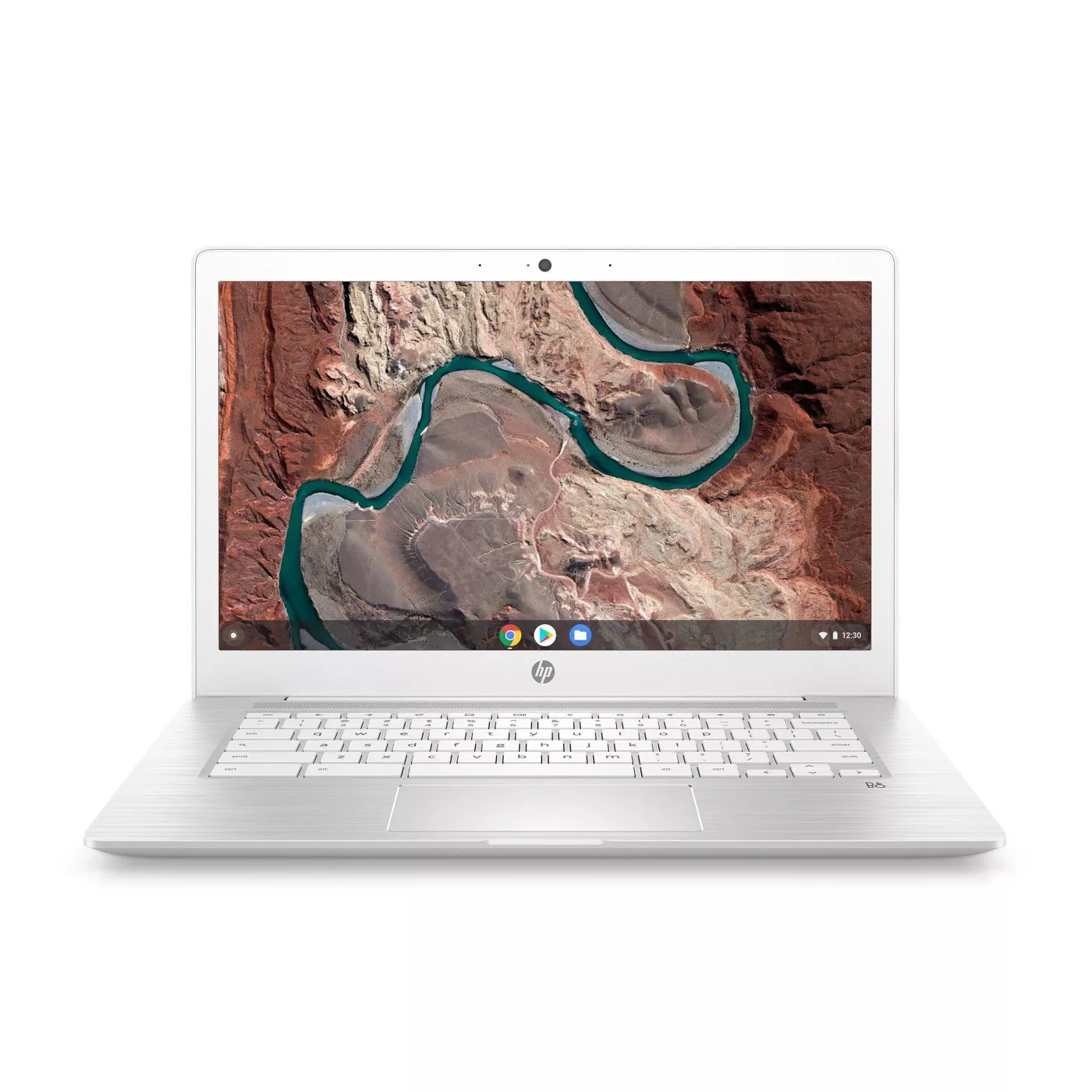 Right now at Target this HP 14" Touch Chromebook 11.5 Hour Battery Life $279.99 (Retail $349.99).
FOR WORK AND PLAY. AND PLAY. AND PLAY.
This entertaining Chromebook provides a seamless Chrome experience and easy access to Android apps via Google Play. Enjoy all the power you need and exciting entertainment features to do more with get great connectivity and up to 11 hours and 30 minutes of battery life.
EXCLUSIVE AT TARGET: Stylish design with ceramic white polished finish and seamless metal keyboard deck. Plus the HD touchscreen lets you control your PC with just a touch for a totally intuitive experience.
IMMERSIVE ENTERTAINMENT: Make this the perfect PC for your daily dose of entertainment. Includes dual speakers and Audio by B&O. Plus, a 180° hinge that makes it easy to collaborate and share with others
64GB eMMC STORAGE: An embedded Multimedia Card provides reliable flash-based 64GB of storage at a great value. And without the moving parts of a traditional hard drive, there's a lower chance of failure and damage.
THE BEST OF CHROME OS: Enjoy access to all your favorite Android apps, and a secure online experience with Chrome OS
GOOGLE ASSISTANT: Work faster and smarter with Google Assistant. Seamlessly multitask, ask questions and control your Chromebook entertainment - all hands-free with a simple voice command
ALSO INCLUDES: HD backlit touchscreen, B&O dual speakers, Intel dual-core processor, front-facing webcam, full-size keyboard, Bluetooth 4.2/USB connectivity, micro SD media card reader
Save 5% and get Free Shipping at Target - Apply NOW for a REDcard
SHOP NOW! 🛍 PLEASE help us grow and keep going - share with a friend or two and don't forget to sign up for our once daily email subscription.